About us
We are experts in all kinds of lighting projects. We have been living with light since 1995 and have been in the lighting segment for over 25 years. We solve lighting in industrial halls, office buildings, shopping malls, sports grounds, parking houses, museums, galleries and other places. As professionals we can evoke the right emotions at the same time as meeting the technical requirements. We will find the right product for you, or customize or manufacture it. We can also design intelligent lighting control systems - these increase comfort and reduce operating costs.
Complexity is our strongest point. We can illuminate all types of spaces, we provide not only the supply of lighting fixtures, but also a complete project, installation or complete replacement of lighting. We are not afraid of complex orders and innovative solutions.
JINDŘICH LUKAVSKÝ
co-owner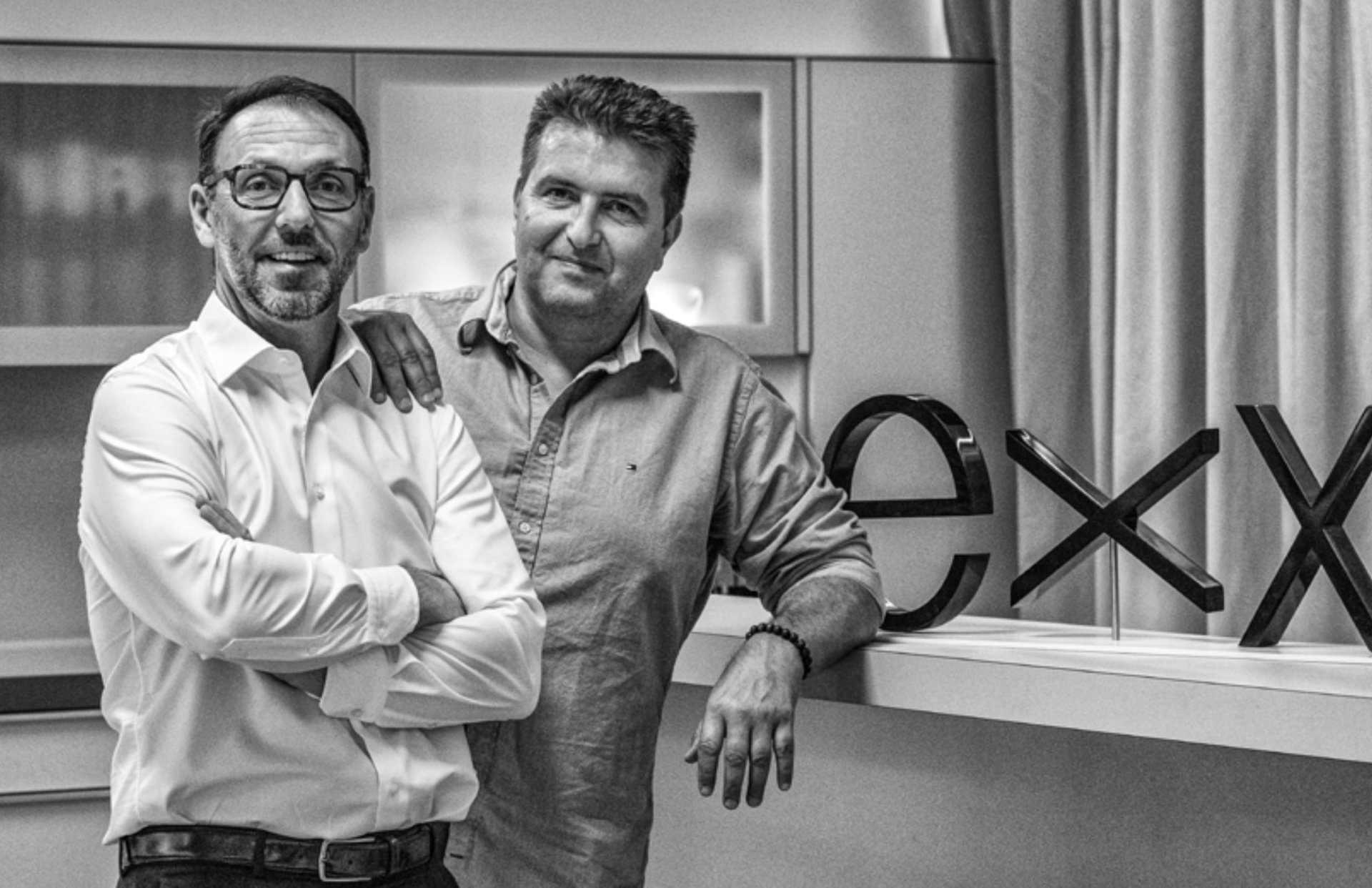 Our way
The history of EXX has been written since 1994. Twenty-two-year-old Jindřich Lukavský joined his partner Petr Brzko and together they founded a company focused on the import and sale of lighting fixtures. Just a few years later, the company was joined by two more partners, Karolína Čechová and Martin Žalud. Today, Karolína is the CEO of the group and Martin manages the largest lighting centre and is Petr Brzko's right-hand man in strategic contracts. EXX builds on hundreds of references, a loyal team of co-workers, long-term relationships with business partners and always strives for the highest level of service and products. Without this, it would have been impossible to build the strong entity that EXX is today.
We are proud of our history
1995
June 14, 1995 – We establish our company – so far we are focusing on lighting.
1996
We proudly open our first furniture store in Prague – Bytové studio.
1999
Our business matures and EUROLUX HOLDING a.s. is established –⁠ the mother of the EXX Group.
2002
We expand to Brno, where we close another furniture and lighting store.
2005
We introduce a new showroom where we present everything we can do with lighting and interior design.
We introduce a new showroom where we present everything we can do with lighting and interior design.
2005
Exx is thriving, we celebrate 10 years and feel we should partially give back our success to those in need. We establish the Leontinka Foundation to help visually impaired children and young people.
2009
We take our work to a new level: we start our own interior production and focus on the unique material Corian.
2011
We move into our own and open a design house in Karlovarská Street in Prague 6.
2014
We expand our services by upgrading lighting with guaranteed savings.
2015
We celebrate 20 years and expand to Slovakia.
2017
We consolidate all our companies under one name – EXX.
2019
We expand our production capacity with a plant in Uherský Brod and are able to provide complete production of customized interior elements in our own capacity from all available materials – from wood, metal, upholstery and glass to Corian.